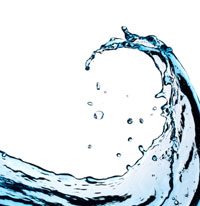 Water and flood damage are serious and hazardous to your health. Untreated water damaged areas will lead to dangerous accumulations of mold. When you hire Quality Carpet Cleaning, we will begin our water damage restoration process with dehumidifiers and turbo dryers to repair your home of all seen and unseen water and mold damage. It is important to call us early, a simple water cleanup and dry, one day can turn into toxic and expensive move out every day you wait. If your not sure what kind of help you need, give us a call and we can assist you. We work with all insurance companies, and we use their same system for pricing. Most importantly, we are trained and certified in water damage restoration.
Water and flood damage are emergency situations, and that's why we at Quality Carpet Cleaning offer 24 hour water damage restoration services. Usually we recommend that a licensed plumber first repairs, what caused the water damage. Then call us as soon as possible to begin the extraction and drying process. We can call your insurance company for you, and handle the collection of any deductible you have, as well as a written report given to the insurance adjuster.
24 hour emergency service. There is another reason why we are rated the best in Bryan College Station, we usually have a sixty minute or less response time, so you know you will receive the best service in town. We cannot express enough the importance of acting fast in these situations. The faster you respond, the faster your home and life can be put back together.
You can trust our 34 years of business, serving the community of Bryan College Station. Call us today at 979-690-7760 for all your water damage restoration needs. We look forward to hearing from you.